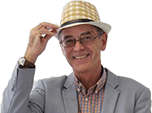 Chrysler announces Jeep Patriot accessories

A range of new accessories will give Jeep Patriot drivers the opportunity to jazz up their vehicles and boost their engines' performance.
Chrysler said that a new line of Startech accessories will add some "bling" to vehicles - both inside and out.
Among the offerings are a chrome grill, 20-inch alloys and sports suspension.
Many car insurance customers and other drivers "love" personalising their vehicles, according to Simon Elliott, Chrysler UK managing director.
"You can now personalise the internal and external styling of the Jeep Patriot or even enhance the performance of the diesel engine," he said.
Indeed, those who use their Jeep Patriot to transport many passengers or tow a caravan can boost the engine performance with the new PowerXtra Performance Module.
One car writer believes the engine already performs quite well. Sam Philip wrote on the Top Gear blog that while the engine is "as gruff as Brian Blessed with a bad hangover", it is "actually fairly sprightly".
Are you buying or selling? Click here to find out what Honest John has to say.
Comments