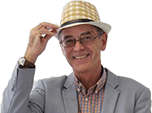 Concern Over Brake Disc Quality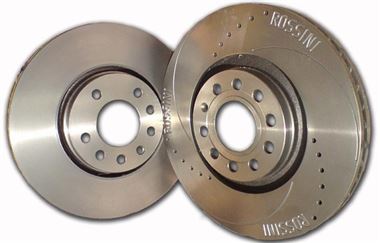 Brakes on some modern vehicles wear out faster, warp and lose their braking performance earlier because car manufacturers are cutting corners claims a new report.
Mail Order specialists, Car Parts Direct claims that more motorists are replacing their original brakes earlier than ever. Abrasive compounds used in brake pad friction material, together with the combination of using smaller brake discs is resulting in inadequate braking and premature wear on some modern vehicles. Brake Disc sales have grown by 16% on vehicles less than three years old claims the report.
Mark Cornwall of Car Parts Direct said, "It is unbelievable that some car manufacturers fit the same size brake discs on a 1400cc vehicle as two-litre engine. A more powerful and heavier vehicle obviously needs larger brakes."
Some BMWs have been fitted with the same size brake discs on a 2,000cc model as the more powerful 3,500cc engine vehicle, despite the obvious difference in performance and speed capability. Even the best selling Ford Focus uses the same size brake discs on the two-litre engine car as the 1,400cc family run-around.
Mark Cornwall claims it is not just a BMW or Ford issue. He believes most car manufacturers are cutting corners on brakes. Cornwall continued to say "I believe car manufacturers are fitting "a one size fits all" where they think they can get away with it to keep the build costs down. And because brakes are a "wear and tear" product the motorist has to pick up the bill for replacement even if the vehicle is less than one year old."
Car Parts Direct claim an increased number of motorists choosing to fit their Rossini performance discs, especially after they have experienced a brake disc problem with the original brake discs.
Rossini's special multi-drilled and grooved performance brake discs are designed to provide improved stopping power. Grooves in the brake disc reduce brake pad glazing and repel brake dust. Drilling cools the discs quicker and helps improve brake grip – instantly.
For safety purposes the unique Rossini brake disc has the manufacturer's logo embedded in to the disc face so any sign of uneven wear is quickly detected. When the logo eventually disappears you know that the thickness is down to the legal minimum safety limit.
Motorists can check the diameter of the brake discs fitted on their own vehicle and compare to similar model with a different size engine on the Car Parts Direct website. They can even watch a short video that explains how to check and change brake discs and pads. Over 3,000 original equipment specification brake discs and pads are available on the Car Parts Direct website with savings of up-to 50% on the dealer prices.
Rossini brake discs are priced from around £100 a pair and are available online at
www.carparts-direct.co.uk
FREE ROSSINI BRAKE DISCS
The first reader to e-mail
letters@honestjohn.co.uk
heading their e-mail "Free Rossini Brake Discs" and giving their name, address, phone number and the exact make, model and year of their car will receive a free set of Rossini brake discs worth up to £200. No catch. Just first come, first served. If you do not receive a reply to your e-mail it's because someone else got there first and your e-mail and your address has immediately been trashed so it cannot be kept in any data bank.
Comments