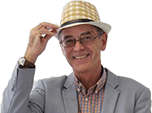 NEW AUTOGLYM WAX PRODUCES 'UNPARALLELED SHINE'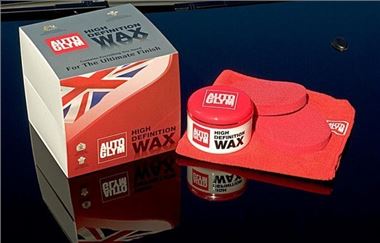 Autoglym has entered the high-premium wax market with the launch of a product which the company claims produces an "unparalleled lustre and depth of shine".
It is called High Definition Wax, and has been developed by Autoglym's R&D department over more than two years from a complex blend of durable polymers, Carnauba and microcrystalline waxes, hydrocarbons, and oils.
Treated paintwork will display an exceptionally high gloss combined with resistance to everything nature and man can throw at it, including such contaminants as salt, detergents, UV light, acid rain, and industrial fall-out.
High Definition Wax – Autoglym's first retail solid wax – is free of all harsh abrasives, water and emulsifiers, is suitable for all types of paints, and will sell for £39.99.
It comes as a complete kit, comprising wax, two applicators, and a specially-developed microfibre cloth.
David Rogers, Autoglym's Sales & Marketing Director, said: "This product has been developed to a no-expense-spared formula, and will produce an unparalleled concours-winning shine with durability to match."
"It is one of the most significant new retail products we have ever launched."
More at
www.autoglym.co.uk
Comments