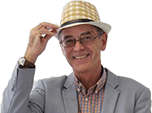 HOW TO PREVENT SUSPENSION BOTTOMING OUT

Serious road accident are caused by motorists driving with their rear suspension 'bottoming out' resulting in a loss of steering control, ineffective braking and raised headlights that blind oncoming drivers – now there is a simple solution.
Motorists who tow, tradesmen's vans and vehicles with a low suspension can suffer badly. Family holiday makers this time of year are some of the worst affected.These vehicles 'thud' and 'bang' as they drive over speed bumps. You would think this would be enough to deter drivers, but most drive on regardless – risking damaging their vehicle and being involved in a serious road accident.
Mark Cornwall of Car Parts Direct said, "There are now Do-it-Yourself solutions available for motorists to avoid accidents and vehicle damage - some drivers are just oblivious to the dangers."
Mail order specialist, Carparts-direct.co.uk has produced a range of easy-to-fit products designed to upgrade a vehicle's suspension, improve ride comfort, handling, performance and importantly prevent 'bottoming out'.
The range includes a Suspension Muscle kit. These are rubber inserts that slide between the rear coil springs. They are designed to prevent damage from speed bumps and prevent the rear of the vehicle sagging. Fitting is easy; simply jack up the back of the vehicle and slip the rubbers in to the coil springs – no tools are required. At a cost of around £35 it's the most cost effective solution.
The professional solution is a Rossini auxiliary suspension springs kit. These are special progressive rate coil springs that is designed to maintain a level ride height when towing or carrying heavy loads.They are a simple to fit taking about one hour. Prices start at around a £100 depending on the make of vehicle.
The range of suspension muscle kits and Rossini auxiliary suspension springs can be ordered online at
www.carparts-direct.co.uk
Comments