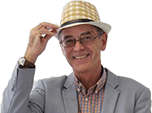 Car Maintenance Tips from WD-40

Car maintenance doesn't necessarily involve getting the wrench out and covering yourself with grease. Sometimes all you need is a can of the world's best-loved multi purpose lubricant WD-40®.
With a host of properties WD-40® can lubricate, clean, protects, penetrates and displaces moisture in and around your car.
Scuffs and Scraps
Cars left in car parks are prone to scuffs and scrapes from inconsiderate drivers and rogue trolleys. WD-40® is great at removing these scuffs and scraps and will even give the surrounding area a good polish.
Poor Starts
Even modern cars are prone to a poor start in the morning. Often the problem will be as simple as dirty spark plugs. Cleaning spark plugs using WD-40® will not only increase a cars reliability but increases spark plugs longevity and performance. Just remember to ensure your engine is off before you start tinkering underneath the bonnet.
Dull Dashboard
A squirt and polish with WD-40 will breath a new lease of life into sun stained dashboards. This will help prevent further discolouration and bring the colour back to the surface.
Stuck on Bugs
Before going on a long journey be sure to spray the grill and bonnet of your car with WD-40®. Any bugs unfortunate to come across on your journey will be easier to wipe off after. Not only will your car front be nice and shiny but this makes light off a rather revolting job.
For a full list of uses and some handy tips, visit
www.wd40.co.uk
The WD-40 ® Aerosol Can is part of the WD-40 ® range, which includes Smart Straw and the Magic Pen.
Comments