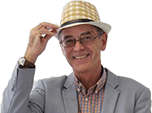 Audi Q7 success 'hailed by Bang & Olufsen'

The sales success enjoyed by the Audi Q7 in the UK has been hailed by audio manufacturer Bang & Olufsen.
For £4,500, motorists can purchase the bespoke 14-speaker Advanced Sound System for their Audi as an upgrade.
This is also an option for motorists who drive the manufacturer's A4, A5, R8, S8 and A8 models, reports the firm.
Derek Mottershead, managing director for Bang & Olufsen's UK operations, claimed that the German automobile manufacturer is pleased with the progress it has made in the market.
"We are delighted with the success of Audi in the UK ... Not only does it add an unrivalled sound experience ... but it also adds the more unquantifiable advantage of kudos," commented the official.
Assembled in Zuffenhausen, Germany as well as Bratislava, Slovakia, the Audi Q7 luxury SUV has been in production at the company since 2006.
Comments