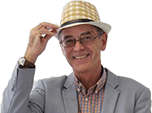 Zymol Polish Now Available In the UK

Since 2003
www.morethanpolish.com
Ltd has supplied owners of sports, classic, modern and luxury cars with sound advice and fine products. Now
www.morethanpolish.com
can supply owners with the ultimate - Zymol handcrafted waxes, cleaning and protection products. Zymol is accepted as the best by the owners of the most loved cars in the world.
As a leading Swissol/Swissvax distributor since 2003,
www.morethanpolish.com
resigned its distributorship on 7 December 2007 due to changes in operational and commercial arrangements imposed by the UK Swissvax Importer. At this point Morethanpolish was delighted to take the logical step of advising its customers to switch with us to Zymol, the undisputed
market leader.
www.morethanpolish.com
MD, Mark Wibberley commented: 'Zymol has always had a clear vision and is a truly partnership-focussed company. Over the past couple of years during conversations with Charles Bennett, founder and CEO of the Connecticut based Zymol Inc, I recognised that Zymol is led by a serious car enthusiast and as such has similar values to my own company,
www.morethanpolish.com
.
'
www.morethanpolish.com
is an advice driven company, not a 'car care supermarket', so we like to spend time talking to customers about their cars and advise on the most suitable products. We attend over twenty car shows and club meets a year and have thousands of customers, especially owners of sports and prestige marques, such as Porsche, Ferrari, Aston Martin, Bentley and Rolls Royce, who provide us with positive feedback about our service on a daily basis.'
Zymol products are well proven and need no introduction to serious connoisseurs. Products include car shampoos to preserve the natural oils in your paint preventing oxidation and dulling, cleansers to remove embedded dirt and road film, carnauba waxes to protect your paint and
everything you need to maintain the exterior and interior of your special car. The full range of Zymol products are now in stock and orders are being taken for next day delivery on 01780 767080. E-mail
info@morethanpolish.com
or view Zymol products on the website:
www.morethanpolish.com
.
Comments