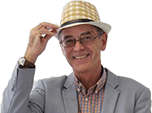 Toyo Tyres Commits to British Motor Show as Excel

Japanese tyre giant TOYO TIRES proved the old adage of 'first up, best dressed' this week by taking the prime spot at this year's British International Motor Show. Being the first major tyre manufacturer to commit to the event at London's Dockside ExCeL complex, TOYO TIRES hopes to capitalise on its highly visible presence and prime time location at this year's event.
The British International Motor Show has enjoyed something of a revival since its move from Birmingham's NEC and organisers are estimating that a record number of over 550,000 visitors and exhibitors will pass through the doors between the 23rd July and the 3rd of August 2008.
TOYO TIRES is well known for their presence at blue-chip events such as Goodwood Festival of Speed and for being the star attraction at a plethora of traditional car enthusiasts and modified car shows and many of the UK's most prestigious Motorsports events. So what prompted the move to a more mainstream audience?
Nick Manning, TOYO's UK Marketing Manager, explained the change of tack. "We've worked hard with events and print media for the last five years to become the tyre of choice for driving enthusiasts and racers, but now we need to expand our horizons to attract the all important 'middle' market: the wider mass market occupied by everyday drivers of private and company vehicles. The Motor Show is a valuable platform to showcase our entire product range and to help us develop a relationship with new customers who may not know what the TOYO TIRES brand stands for."
"Located in the North 1 hall on stand N2, TOYO TIRES plans an impressive 120 square metre stand complete with VIP area, interactive displays, multi-media area and of course their trademark show-stopping cars. There's also a full agenda of action planned throughout the 10 days with shows, features, prize draws, free merchandise and much more all orchestrated and led by our own infamous 'mouth on a mic' Mark Parmenter."
"As you would expect there will also be our own experienced staff on hand to answer and advise on all your tyre questions. So whatever you drive, and whatever you're looking for from the show it sounds well worth a visit to the TOYO TIRES stand."
More at
www.toyotyre.co.uk
Comments