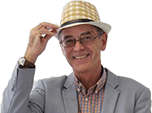 MORE POWER FOR FIESTA ST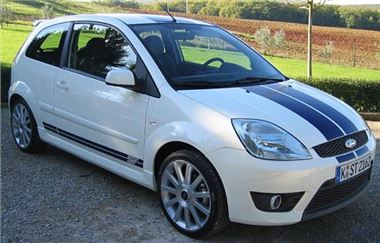 Performance upgrades now available on new and used Fiesta ST models
2.0-litre Duratec ST engine can now be tuned to 165PS or 185PS
New association with motorsport specialist Mountune
Prices from £1,435 plus fitting at specialist Ford dealers
Ford is offering a choice of two special dealer-fit options.
The Mountune Performance Stage 1 package will retail at £1,435 (plus fitting) and consists of a high-flow air induction system, a high performance exhaust system including high flow catalyst and tubular manifold, and re-calibration of Ford's 2.0-litre Duratec ST engine to produce 165PS.
The more powerful Mountune Performance Stage 2 package will cost £1,838 (plus fitting) and adds new camshafts and valve springs to the basic package to deliver 185PS.
Developed by Ford Team RS in a new association with Roush Technologies Ltd, which owns the Mountune Racing motorsport brand, these packages will only be available at specialist Ford dealers. The upgrades have a minimum of 12 months/12,000 miles dealer warranty up to a maximum of three years/36,000miles.
The upgrade kits do not affect the vehicle warranty and will be available from the selected Ford Dealers from March 1st 2008.
In addition to the two Mountune Performance upgrades there will also be a KW suspension upgrade kit, optimised at the Nurburgring, at a retail price of £605 (plus fitting) for Fiesta ST and Recaro seats in black Ambler leather with black Dinamica suede for £1,950.69 (plus fitting) also through specialist Ford dealers.
Further Mountune Performance packages will be available for other models in the Ford range later in 2008.
These performance upgrades will not affect the vehicles excise duty classification, however customers will need to advise their insurers of any upgrades fitted.
The first dealers to offer these upgrades will be:
* Dagenham Motors, Woodford, London
* Brunel Ford, Bristol
* Heartlands Ford, Birmingham
* Polar Ford, Warrington
* Polar Ford, Castleford
More at
www.ford.co.uk
Comments