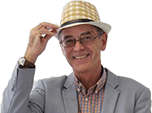 Garmin To Supply BMW with nüvi® 360

Garmin today announced that it will supply the BMW Group with the Garmin nüvi® 360 as a customised portable navigation solution for the BMW 1 and 3 Series.
"This system has numerous customisations that make it unique to BMW such as the BMW logo on the navigation device's exterior casing and welcome screen, the BMW dealer database stored on the unit and the tailored mounting system," said Roger Jollis, Garmin's director of OEM & mobile marketing. "It integrates seamlessly into the vehicle and we are confident BMW owners will be pleased with the system's style, reliability and versatility."
The BMW portable navigation system includes a customised mounting bracket that allows owners to mount the nüvi directly to the interior trim on the instrument panel, rather than to the windshield via a suction cup mount like traditional portable navigation systems. This mounting system was designed specifically for the 1 and 3 Series and is positioned for optimal use by the driver. It is powered by BMW's onboard network and eliminates the need for exposed power cables, and charges the nüvi's built-in battery so that the device may also be used outside of the car when navigating a city as a pedestrian.
With a bright, 3.5-inch touch screen display with three-dimensional automatic routing and turn-by-turn voice-prompted directions that speak street names - the nüvi 360 makes navigation easy. It also includes premium features such as Bluetooth wireless technology, MP3 player, audio book player, currency converter and world travel clock. The Bluetooth feature, coupled with an integrated microphone and speaker, lets users dial phone numbers through the device's touch screen keypad, and access phone book and call log functions.
The nüvi can also dial numbers from its points of interest database - connecting users with locations such as hotels, restaurants, and local attractions. Garmin's nüvi combines advanced technology with a user-friendly interface to ensure an intuitive and easy navigation experience.
The nüvi 360 navigation package fits current production BMW 1 and 3 Series.
This announcement marks Garmin's second customised portable navigation system with the BMW AG family. Last year, MINI announced a specially configured retrofit mobile navigation system, also based on the Garmin nüvi 360, for use in any model in the MINI range.
About Garmin.
Through its operating subsidiaries, Garmin Ltd. designs, manufactures, markets and sells navigation, communication and information devices and applications - most of which are enabled by GPS technology. Garmin is a leader in the consumer and general aviation GPS markets and its products serve aviation, marine, outdoor recreation, automotive, wireless and OEM applications. Garmin Ltd. is incorporated in the Cayman Islands, and its principal subsidiaries are located in the United States, Taiwan and the United Kingdom. For more information visit
www.garmin.co.uk
.
Garmin is a registered trademark of
Garmin Ltd.
Comments