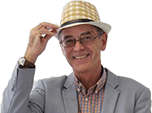 Drivers over the limit 'locked out by new device'
Motorists attempting to take to the road despite being over the legal alcohol limit will be prevented from doing so by a new piece of machinery.
A driver's level of inebriation is assessed by the Alcolock 500, which then allows the engine to be started if they are within the legal boundary.
The use of such a device may result in a reduction in the number of drink-drive accidents – "a problem that needs a multiple solution", according to Robert Gifford from the Parliamentary Advisory Council for Transport Safety.
Indeed, European legislation may be passed making use of the Alcolock 500 mandatory for motorists.
"We need new ways of dealing with the habitual offender and the Alcolock is one such solution," said the official.
Those who are caught over the limit can be offered a course of rehabilitation thanks to the Road Traffic Act 1991.
Comments