Electric Volvo XC40 Recharge revealed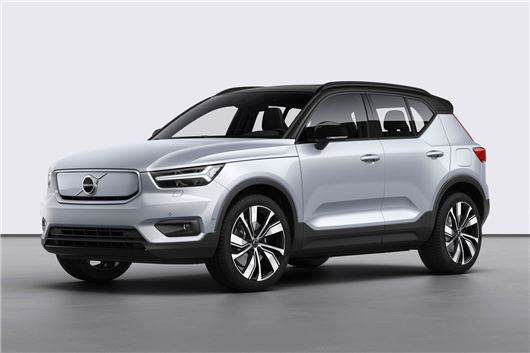 Published 17 October 2019
The electric Volvo XC40 Recharge will have a range of 249 miles and a price tag of around £50,000 when it goes on sale next year.
With two electric motors, the four-wheel-drive XC40 will have a total output of 408PS and 660Nm of torque. Power comes from a 78kWh battery located beneath the car's floor and capable of being charged to 80 per cent in around 40 minutes.
The electric XC40 will cover 0-62mph in 4.9 seconds, says Volvo, while top speed is limited to 112mph.
Inside, the XC40 Recharge will have a cabin broadly the same as the standard car - aside from a new Android-powered infotainment system. 
Volvo is aiming for all-electric vehicles to make up for half of its global sales by 2025, with hybrids accounting for the rest. All plug-in cars, including electric vehicles and plug-in hybrids, will wear the Recharge badge.
The car manufacturer intends to offer customers a wide range of engines to suit all requirements. The XC40 will be available with petrol, diesel, plug-in hybrid and electric power once the EV joins the range in 2020.
It comes as Volvo announces plans to triple production capacity for electrified cars, while it intends to offer an 'off the shelf' selection of popular Recharge models in a bid to reduce delivery times. It says it's aiming for plug-in hybrid cars to make up 20 per cent of its total sales in 2020.
Comments
Author

Andrew Brady
Latest