Top 20: New cars for 2017
From even more SUVs and crossovers (will it never end?) to new compact hatchbacks, 2017 is shaping up to be yet another big year for new car launches. So we've picked out 20 of the best cars that will be arriving over the next 12 months.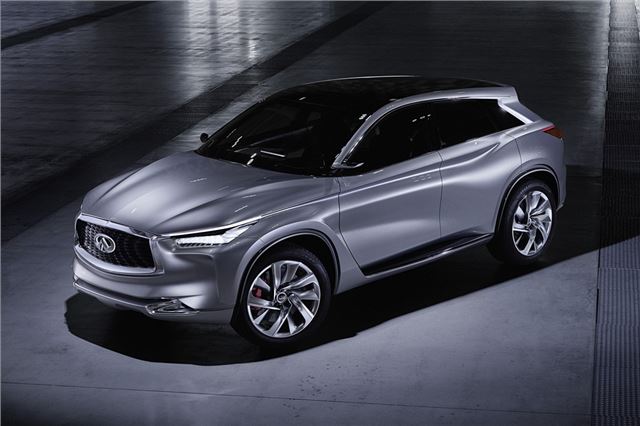 19


Infiniti QX50 - on sale late 2017
You have to give it to Infiniti. It's not giving up on trying to break into the UK car market, despite a less than lukewarm reception to its last two launches - the Q50 and Q30. But maybe this compact SUV - similar in size to an Audi Q5 - will be the answer.
At the moment it's officially just a concept, but the production QX50 won't be very different from the picture above. Expect prices to start at around £33,000 and there to be the same 2.1-litre Mercedes-Benz sourced diesel that's used in the Q50.
Comments