Top 10: Hybrids to buy in 2017
There are going to be a whole host of new hybrids coming in 2017. We pick out 10 of the best to buy.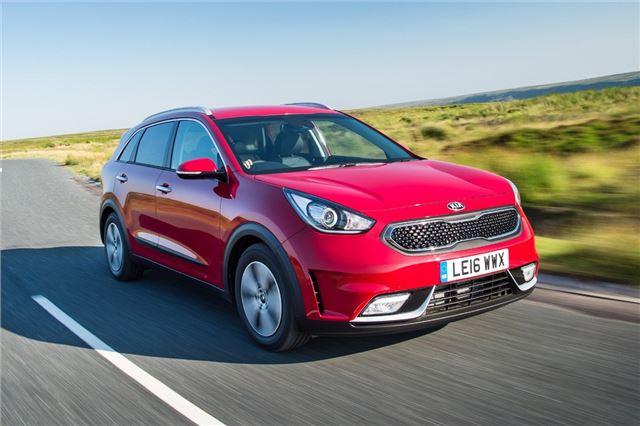 5


Kia Niro - on sale now
Rather than just stick a hybrid system in the Sportage, Kia designed a whole new model - the Niro. It's a touch smaller than the Sportage but only comes as a hybrid - and it's a pretty good hybrid too. Unlike the RAV4, the Niro has a dual-clutch gearbox rather than a CVT. In fact it's exactly the same hybrid system used in the Hyundai Ioniq.
The result is a driving experience that will feel more familiar to drivers used to a conventional automatic transmission or a manual gearbox. Official economy is 74.3mpg and emissions are 88g/km, with no plugging in necessary.  
Comments