Top 10 things you need to know about the new Honda Civic
Honda has unveiled the new Honda Civic. The British-built family hatch gets a complete overhaul, with an aggressive look that Honda hopes will attract younger buyers.  Powered by a new range of engines, the Civic should be cheaper to run that the outgoing car and safer, thanks to a new array of active safety kit.
Pricing is still to be confirmed, but expect the 2017 Honda Civic to start from under £18,000 when it reaches showrooms in March.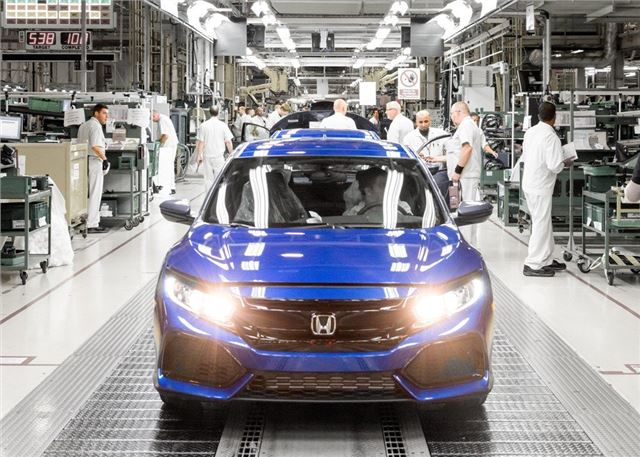 10


New Civic will (still) be built in Britain
Despite the predictions of a post-Brexit apocalypse, Honda has pledged to keep building cars in the UK. This means the new Civic (like the old one) will be built in Swindon. Honda has invested heavily in its UK plant, which means Swindon will now produces one Civic every 69 seconds.
As well as building cars for the UK and Europe, Swindon will be responsible for producing and exporting Civics to the rest of the world. This means UK-built Civics will be on sale in over 70 countries, including the USA.
Comments