Top 10 things you need to know about the new Honda Civic
Honda has unveiled the new Honda Civic. The British-built family hatch gets a complete overhaul, with an aggressive look that Honda hopes will attract younger buyers.  Powered by a new range of engines, the Civic should be cheaper to run that the outgoing car and safer, thanks to a new array of active safety kit.
Pricing is still to be confirmed, but expect the 2017 Honda Civic to start from under £18,000 when it reaches showrooms in March.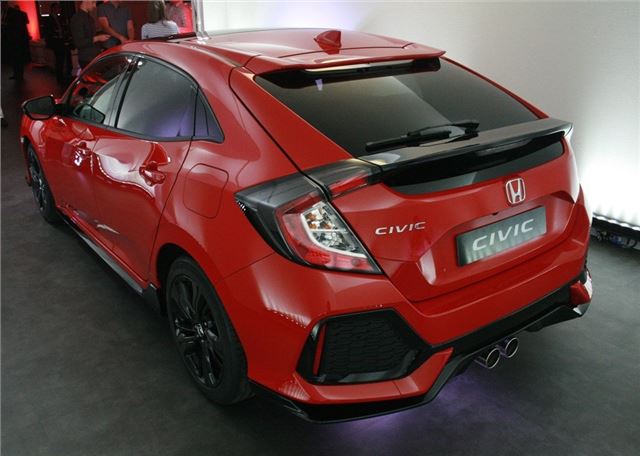 8


More safety kit than ever before
Honda predicts that the Civic will score a five star NCAP rating. The body is stronger and stiffer than the outgoing model. There is also a huge range of active safety kit, with in-built radar and sensors, which should prevent a lot of accidents from happening in the first place.
Automatic city braking, blind spot monitoring and lane keep assist will all be available. The new Civic will come with a smart cruise control system that will anticipate traffic that might cut in front. Honda has also developed a traffic sign recognition system that will prevent the vehicle from exceeding the local speed limits.
Comments