Top 10 things you need to know about the new Honda Civic
Honda has unveiled the new Honda Civic. The British-built family hatch gets a complete overhaul, with an aggressive look that Honda hopes will attract younger buyers.  Powered by a new range of engines, the Civic should be cheaper to run that the outgoing car and safer, thanks to a new array of active safety kit.
Pricing is still to be confirmed, but expect the 2017 Honda Civic to start from under £18,000 when it reaches showrooms in March.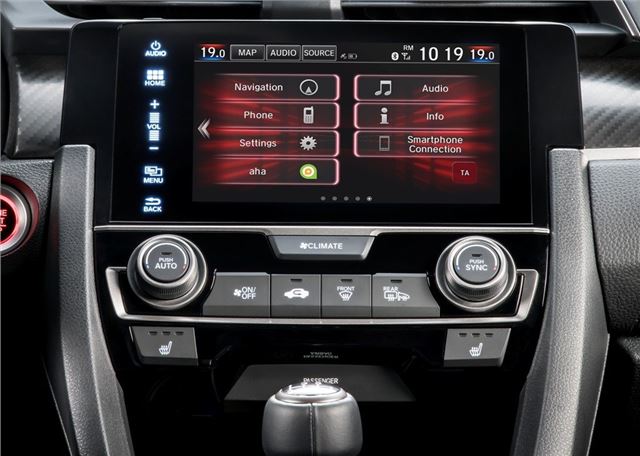 6


Easier to use navigation and smarter phone connectivity
Honda tells us it has worked hard to improve the Civic's smartphone compatibility. All models get Bluetooth and handsfree telephone controls, along with full smartphone integration via Apple CarPlay and Android Auto. It will also be possible to have text messages relayed via the digital instrument screen.
Honda Connect can be specified as an optional extra, with Garmin navigation and pre-loaded maps, with photo junction views, lane guidance, real-time traffic avoidance, 3D building and terrain views and Eco Routing. Free map updates will be provided for five years. 

Comments