Top 10 things you need to know about the new Honda Civic
Honda has unveiled the new Honda Civic. The British-built family hatch gets a complete overhaul, with an aggressive look that Honda hopes will attract younger buyers.  Powered by a new range of engines, the Civic should be cheaper to run that the outgoing car and safer, thanks to a new array of active safety kit.
Pricing is still to be confirmed, but expect the 2017 Honda Civic to start from under £18,000 when it reaches showrooms in March.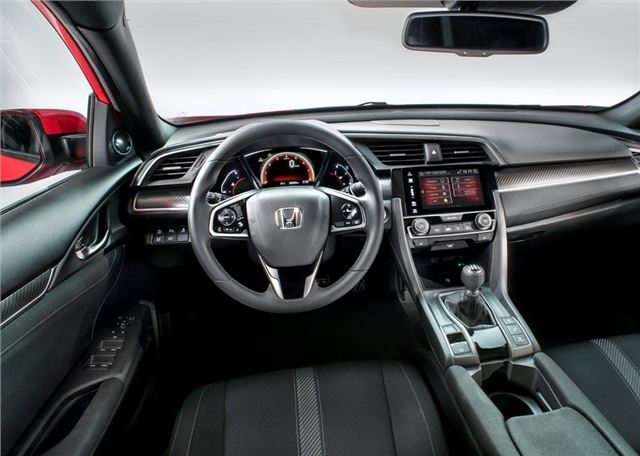 5


All-new cabin with more tech 
The interior gets a complete overhaul, with thinner front pillars and a wider windscreen. Owing to the wider and longer body, the Civic gets more space between the front seats and increased legroom in the back.
The old car's two level instrument binnacle has been replaced by a colour seven-inch TFT screen, which will allow the driver to customise the display to enlarge the speedometer or show navigation instructions. This primary display is flanked by two smaller colour screens that display coolant-temperature and fuel-level. 
Comments