Top 10 things you need to know about the new Honda Civic
Honda has unveiled the new Honda Civic. The British-built family hatch gets a complete overhaul, with an aggressive look that Honda hopes will attract younger buyers.  Powered by a new range of engines, the Civic should be cheaper to run that the outgoing car and safer, thanks to a new array of active safety kit.
Pricing is still to be confirmed, but expect the 2017 Honda Civic to start from under £18,000 when it reaches showrooms in March.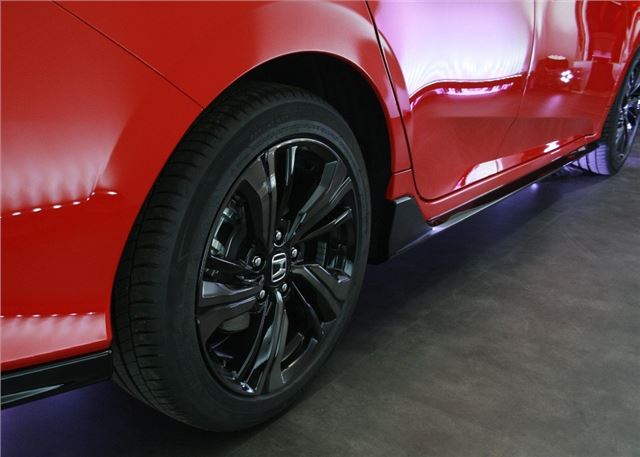 4


Improved ride quality 
The new Civic has been developed for UK roads, which means it should provide a comfortable ride. At the front, it uses the same front suspension as before, but the rear gets all-new multi-link suspension, which Honda tell us will provide a better balance between comfort and handling. 
The pre-production car pictured was fitted with 17-inch alloys, but expect 16-inch wheels to be fitted as standard. Honda will also offer computer controlled adaptive damping, which will automatically adjust the shock absorbers' stiffness to match the road conditions. 
Comments