Top 10 things you need to know about the new Honda Civic
Honda has unveiled the new Honda Civic. The British-built family hatch gets a complete overhaul, with an aggressive look that Honda hopes will attract younger buyers.  Powered by a new range of engines, the Civic should be cheaper to run that the outgoing car and safer, thanks to a new array of active safety kit.
Pricing is still to be confirmed, but expect the 2017 Honda Civic to start from under £18,000 when it reaches showrooms in March.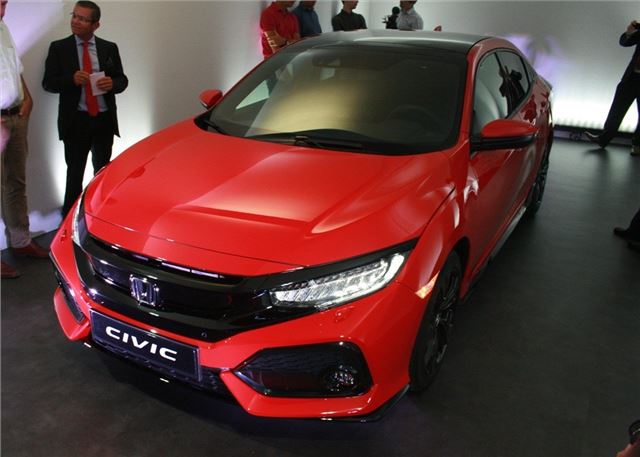 3


Lighter platform with more torsional stiffness
Honda says it has re-engineered the Civic from the ground up. As a result it is completely different under the metal, with a new larger platform that weighs 16kg less than the old car. The chassis is 52 per cent stiffer too.
Honda tell us this new platform will make the Civic better to drive, with a more solid feel over bumpy roads and improved body control in the corners. The steering will also be more direct, while considerable effort has gone into isolating the cabin from road and engine noise.  
Comments