Top 10: Essential facts about the new Jaguar F-Pace
Never shy of mounting the bicycle of publicity, Jaguar has given the forthcoming F-Pace SUV a strange sort of half-debut by making a barely disguised model a support vehicle for the Tour de France. Its full debut is scheduled for the upcoming Frankfurt Motor Show. 
When it goes on sale at the start of 2016, the F-Pace will be Jaguar's first ever SUV – or, rather, its first "sports crossover", which is the way the company prefers to describe it. Either way it's shaping into one of the most exciting Jaguar cars of recent memory, so here are 10 things you should know about it.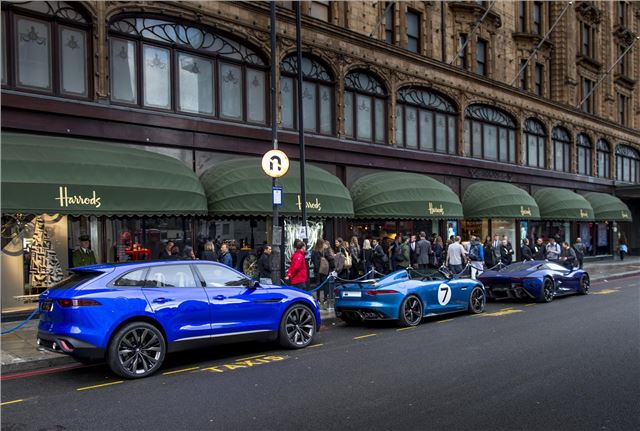 8


It will be very efficient…and very quick
Jaguar hasn't announced the engine lineup yet, but expect at least one application of Jaguar Land Rover's 'Ingenium' four-cylinder diesel unit, which based on its use in the Discovery Sport means potentially 58mpg economy and 130g/km CO2.
But as the F-Pace is a Jaguar, you can expect six-cylinder petrol and diesel engines too, as well as a range-topping Supercharged V8 with over 500PS, called F-Pace R. 
Click here to read about the Ingenium-equipped 70mpg Jaguar XF
Comments