Top 10: Essential facts about the new Jaguar F-Pace
Never shy of mounting the bicycle of publicity, Jaguar has given the forthcoming F-Pace SUV a strange sort of half-debut by making a barely disguised model a support vehicle for the Tour de France. Its full debut is scheduled for the upcoming Frankfurt Motor Show. 
When it goes on sale at the start of 2016, the F-Pace will be Jaguar's first ever SUV – or, rather, its first "sports crossover", which is the way the company prefers to describe it. Either way it's shaping into one of the most exciting Jaguar cars of recent memory, so here are 10 things you should know about it.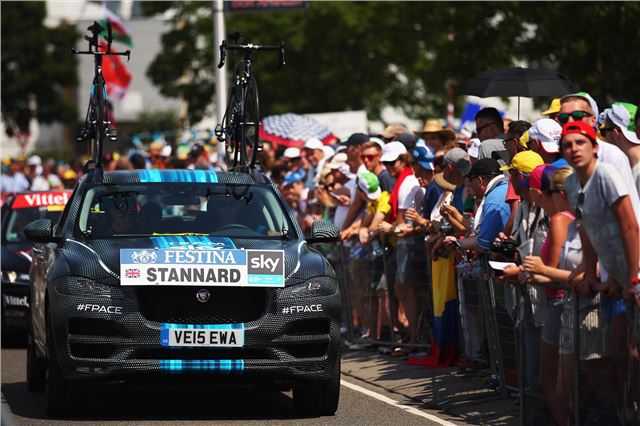 7


It could be the most dynamic crossover ever made
To just cite aesthetics as the reason for the Jaguar success story is unfair. The company's engineering department is doing some class-leading stuff these days too. The F-Pace is possibly the company's biggest dynamic challenge ever, though: how can it make a high-riding crossover handle like a Jaguar?
Well, we already know it's built on an all-new, lightweight aluminium chassis, while Jaguar also claims an "advanced suspension system". Its four-wheel drive system will be rear-biased to serve up steering and body control feel akin to a Jaguar saloon. 
Comments