Top 10: Essential facts about the new Jaguar F-Pace
Never shy of mounting the bicycle of publicity, Jaguar has given the forthcoming F-Pace SUV a strange sort of half-debut by making a barely disguised model a support vehicle for the Tour de France. Its full debut is scheduled for the upcoming Frankfurt Motor Show. 
When it goes on sale at the start of 2016, the F-Pace will be Jaguar's first ever SUV – or, rather, its first "sports crossover", which is the way the company prefers to describe it. Either way it's shaping into one of the most exciting Jaguar cars of recent memory, so here are 10 things you should know about it.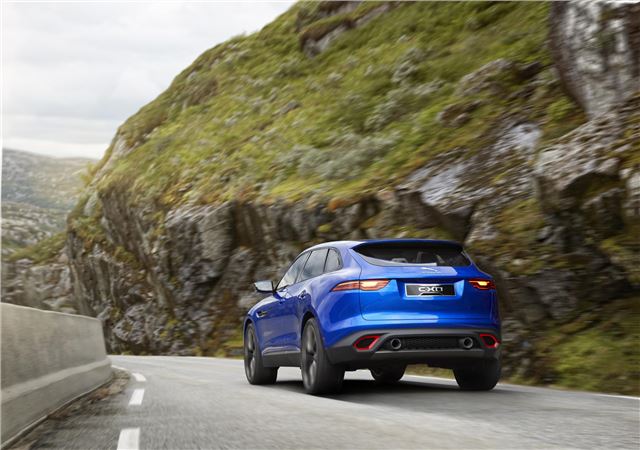 5


It officially became the F-Pace in January 2015
Jaguar finally officially announced what the world already knew – that its sports crossover would be produced – in January 2015. However, it also gave us something we didn't know: the name. F-Pace. "The F-Pace is our family sports car," the company said, citing an "overwhelmingly positive response to the C-X17" as the reason for the green light. The name, said Jaguar, denotes the car's source of inspiration: the two-seat F-Type sports car.
Click here for our original news story on the F-Pace announcement
Comments