Top 10: Essential facts about the new Jaguar F-Pace
Never shy of mounting the bicycle of publicity, Jaguar has given the forthcoming F-Pace SUV a strange sort of half-debut by making a barely disguised model a support vehicle for the Tour de France. Its full debut is scheduled for the upcoming Frankfurt Motor Show. 
When it goes on sale at the start of 2016, the F-Pace will be Jaguar's first ever SUV – or, rather, its first "sports crossover", which is the way the company prefers to describe it. Either way it's shaping into one of the most exciting Jaguar cars of recent memory, so here are 10 things you should know about it.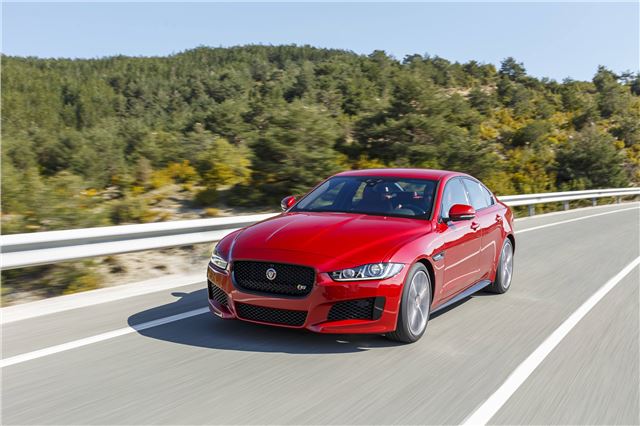 3


The C-X17 heralded the XE
The new XE saloon was also hinted at with the Frankfurt arrival of the C-X17, when Jaguar revealed that its "all-new advanced aluminium architecture will allow…a new mid-sized sports saloon in 2015."
As recently as 2013, don't forget, Jaguar sold only three models (XF, XJ and XK), whereas by 2016 it will have added three new models, and each of them accessible (relatively) to a larger number of buyers. The chassis underpinning the C-X17 concept is used for both the XE and the F-Pace, allowing Jaguar to, in its words, "target high-growth areas of the premium market." Smaller premium cars, that is. 
Comments