Essential knowledge: Mercedes-Benz Concept GLC Coupe
It's easy to get a bit confused by the huge range of new car models, especially from German brands. Mercedes-Benz has now announced the Concept GLC Coupe – but it also has a GLE Coupe and a regular, non-coupe GLE-Class, plus it will soon have a regular, none-coupe GLC-Class too. It's hard work… so we've covered all the essential points about the new Concept GLC Coupe below.
Essential Knowledge: Mercedes-Benz GLE Coupe | Mercedes-Benz reviews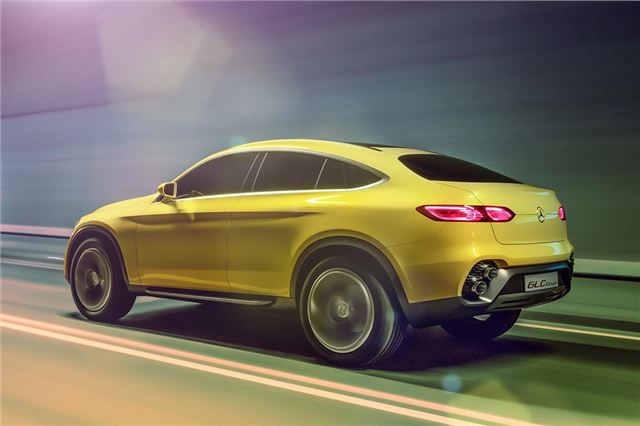 8


It isn't very big
It might have bold, aggressive styling but the GLC Coupe isn't actually that big. It occupies about the same footprint on the road as a normal C-Class saloon. Admittedly the C-Class isn't tiny, but it's no mammoth either – meaning you ought to be able to park the GLC Coupe without that much trouble.
The GLC Coupe isn't particularly tall either. At 1593mm, the roof height is somewhere between that of the C-Class saloon and the Land Rover Discovery Sport – so this isn't really a high-riding SUV, but nor is it a low slung coupe. That's probably obvious from looking at it, but the dimensions back up the first impression.
Comments