Essential knowledge: Mercedes-Benz Concept GLC Coupe
It's easy to get a bit confused by the huge range of new car models, especially from German brands. Mercedes-Benz has now announced the Concept GLC Coupe – but it also has a GLE Coupe and a regular, non-coupe GLE-Class, plus it will soon have a regular, none-coupe GLC-Class too. It's hard work… so we've covered all the essential points about the new Concept GLC Coupe below.
Essential Knowledge: Mercedes-Benz GLE Coupe | Mercedes-Benz reviews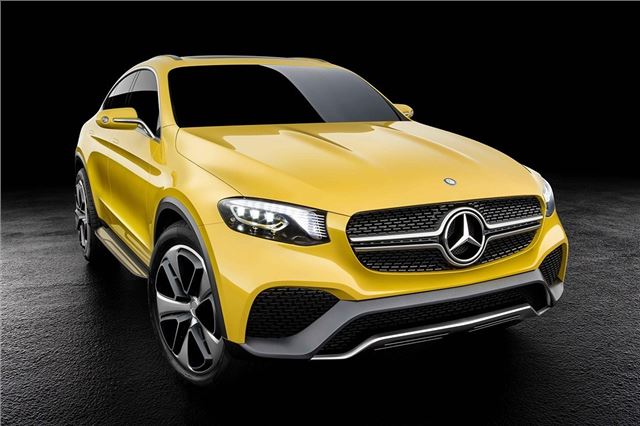 7


Technology. As far as the eye can see.
As we've grown to expect from recent Mercedes-Benz models, the GLC Coupe will be packed with technology. There are headlights that magically adjust to prevent oncoming drivers from getting dazzled, for starters – that much has been confirmed by Mercedes-Benz.
But we expect plenty more in addition. There is every chance you'll get off-road gizmos like air suspension, which will let you raise or lower the ride height depending on the situation. There will also be active safety equipment including 'Distronic' adaptive cruise control, collision mitigating brakes and lane keep assistance.
Comments