Essential knowledge: Mercedes-Benz Concept GLC Coupe
It's easy to get a bit confused by the huge range of new car models, especially from German brands. Mercedes-Benz has now announced the Concept GLC Coupe – but it also has a GLE Coupe and a regular, non-coupe GLE-Class, plus it will soon have a regular, none-coupe GLC-Class too. It's hard work… so we've covered all the essential points about the new Concept GLC Coupe below.
Essential Knowledge: Mercedes-Benz GLE Coupe | Mercedes-Benz reviews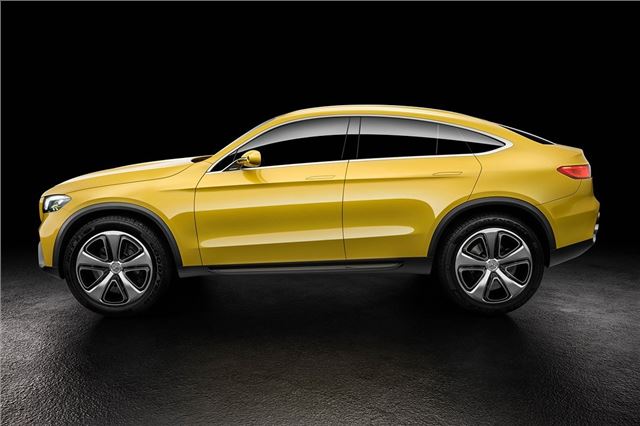 6


Is it practical?
Well considering it is a coupe version of an SUV, the short answer is no. If you want practicality then you're better off with a plain GLC, which is also due soon. However, despite its sloping roofline and the focus on style, the GLC Coupe is set to be a decent family car.
Boot space is to be announced but expect it to be about the same as a large family hatchback, like a Ford Mondeo or Volkswagen Passat. Only higher up and harder to get things into... There'll be more legroom and a larger load volume in the none-coupe GLC SUV. 
Comments