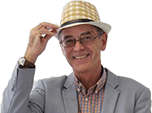 Volkswagen adds Executive and Executive Style Passat variants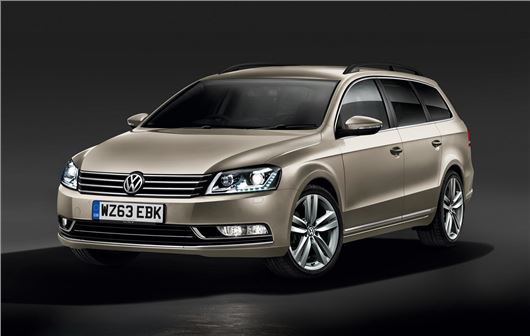 Published 02 January 2014
Volkswagen has added two new trim levels to the Passat range. Called Executive and Executive Style the new variants sit just above the entry level S and BlueMotion models and offer additional standard equipment and styling details.
The two new trim levels replace Highline, Sport and R-Line models in the line up. Prices start at £22,900 for the Executive 1.4 TSI petrol and rise to £27,745 for the Executive Style with 2.0 TDI 177PS DSG automatic.
Executive models come with 17 inch alloy wheels, chrome exterior accents, DAB radio, 2Zone climate control, sat nav, heated front seats, electrically adjustable driver's seat, auto lights, auto wipers and cruise control. Both estate and saloon variants are offered.
Moving up to Executive Style costs £995 more than Executive and adds larger 18-inch alloy wheels, 15mm lower sports suspension, bi-xenon lights, front fog lights and tinter rear glass. Both Executive and Executive Style models are offered with a broad range of engines – for full details of the revised Passat range see the table below.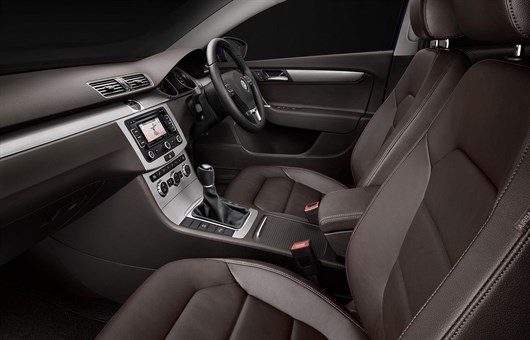 Trim level
Engine derivative
CO2

 g/km

MPG
RRP OTR (£)
Passat saloon
S
1.4 TSI 122 PS 6spd man
138
47.9
20,235.00
S
1.4 TSI 122 PS 7spd DSG
138
47.1
21,750.00
S
1.6 TDI 105 PS 6spd man
114
65.7
21,000.00
S
2.0 TDI 140 PS 6spd man
119
61.4
22,290.00
S
2.0 TDI 140 PS 6spd DSG
135
54.3
23,920.00
BlueMotion
1.6 TDI 105 PS 6spd man
109
68.9
21,270.00
Executive
1.4 TSI 160 PS 6spd man
144
45.6
22,900.00
Executive
1.4 TSI 160 PS 7spd DSG
142
46.3
24,400.00
Executive
1.6 TDI 105 PS 6spd man
114
65.7
22,545.00
Executive
2.0 TDI 140 PS 6spd man
119
61.4
23,660.00
Executive
2.0 TDI 140 PS 6spd DSG
135
54.3
25,400.00
Executive
2.0 TDI 177 PS 6spd man
120
61.4
25,010.00
Executive
2.0 TDI 177 PS 6spd DSG
136
54.3
26,750.00
Executive Style
1.4 TSI 160 PS 6spd man
144
45.6
23,895.00
Executive Style
1.4 TSI 160 PS 7spd DSG
142
46.3
25,395.00
Executive Style
1.6 TDI 105 PS 6spd man
114
65.7
23,540.00
Executive Style
2.0 TDI 140 PS 6spd man
119
61.4
24,655.00
Executive Style
2.0 TDI 140 PS 6spd DSG
135
54.3
26,395.00
Executive Style
2.0 TDI 177 PS 6spd man
120
61.4
26,005.00
Executive Style
2.0 TDI 177 PS 6spd DSG
136
54.3
27,745.00
 
 
 
 
 
Passat Estate
S
1.4 TSI 122 PS 6spd man
142
46.3
21,585.00
S
1.4 TSI 122 PS 7spd DSG
140
46.3
23,165.00
S
1.6 TDI 105 PS 6spd man
116
64.2
22,355.00
S
2.0 TDI 140 PS 6spd man
120
61.4
23,705.00
S
2.0 TDI 140 PS 6spd DSG
135
54.3
25,335.00
BlueMotion
1.6 TDI 105 PS 6spd man
113
65.7
22,625.00
Executive
1.4 TSI 160 PS 6spd man
144
45.6
24,310.00
Executive
1.4 TSI 160 PS 7spd DSG
144
45.6
25,810.00
Executive
1.6 TDI 105 PS 6spd man
116
64.2
23,955.00
Executive
2.0 TDI 140 PS 6spd man
120
61.4
25,070.00
Executive
2.0 TDI 140 PS 6spd DSG
135
54.3
26,810.00
Executive
2.0 TDI 177 PS  6spd man
123
60.1
26,420.00
Executive
2.0 TDI 177 PS 6spd DSG
136
54.3
28,160.00
Executive Style
1.4 TSI 160 PS 6spd man
144
45.6
25,305.00
Executive Style
1.4 TSI 160 PS 7spd DSG
144
45.6
26,805.00
Executive Style
1.6 TDI 105 PS 6spd man
116
64.2
24,950.00
Executive Style
2.0 TDI 140 PS 6spd man
120
61.4
26,065.00
Executive Style
2.0 TDI 140 PS 6spd DSG
135
54.3
27,805.00
Executive Style
2.0 TDI 177 PS 6spd man
123
60.1
27,415.00
Executive Style
2.0 TDI 177 PS 6spd DSG
136
54.3
29,155.00
Comments
Author

John Slavin
Latest