New Ford Ranger on sale next month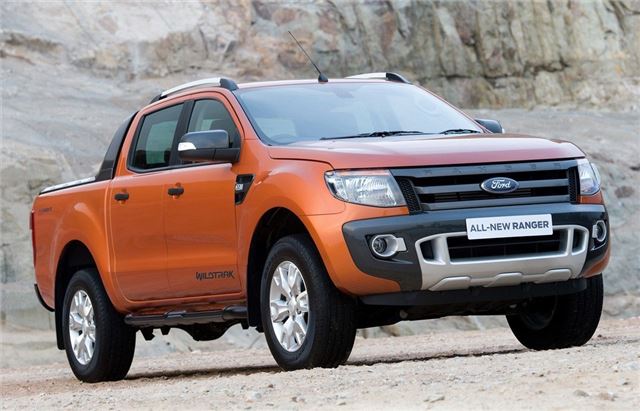 Ford's new Ranger pick-up will go on sale next month with prices starting at £15,515. It comes in three cab bodystyles - double, super and regular and is available as a 4x2 and a the traditional 4x4. It also comes with new engines including a new 3.2 litre five-cylinder diesel.
This top of the range engine has 470Nm of torque with average claimed fuel consumption of 28.3mpg with the 4x4 manual and 28.7mpg with the automatic gearbox. Alongside this there's a 2.2-litre diesel with 375Nm of torque and 150PS which averages a claimed 32.8mpg. Plus for the first time, certain Ranger diesel models will be available with either a six-speed manual or six-speed automatic gearbox.
The new Ranger can tow up to 3350kg on certain models while the 4x4 can wade through 800 millimetres of water even when fully laden. It also has an impressive payload capacity of more than 1340kg plus excellent ground clearance of up to 232mm. The Regular Cab and the Super Cab have, according to Ford, the biggest box volume in its class at 1.82 cubic metres and 1.45 cubic metres respectively while the Double Cab is among the top with 1.21 cubic metres.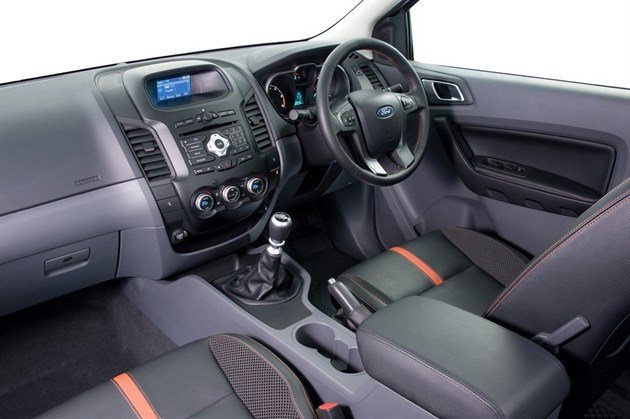 At 5359mm long and 1850mm wide, the new Ranger is bigger than the previous-generation model, but should be easily manoeuvrable on narrow city streets and during parking, thanks to a responsive steering system requiring no more than 3.5 turns of the wheel lock-to-lock – one of the best in the segment.
The off-road ability has been enhanced by an all-new front differential, a new upgraded rear axle and lower overall ratios. A robust electronically controlled transfer case – for both manual and automatic transmissions – allows drivers to shift on the fly from 4x2 to 4x4 high anytime via a switch on the centre console.
Some Ranger models come with a Traction Control System which maintains vehicle stability by maximising traction at each driven wheel. Unlike a limited slip differential, it is able to reduce the level of engine torque to the exact amount that can be delivered to the ground through the wheels as well as brake a spinning wheel completely, allowing all the available engine torque to the wheel, or wheels, with the most grip.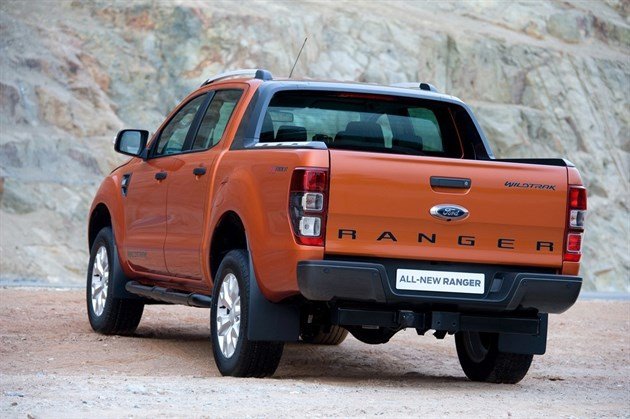 Comments