BMW reveals new M5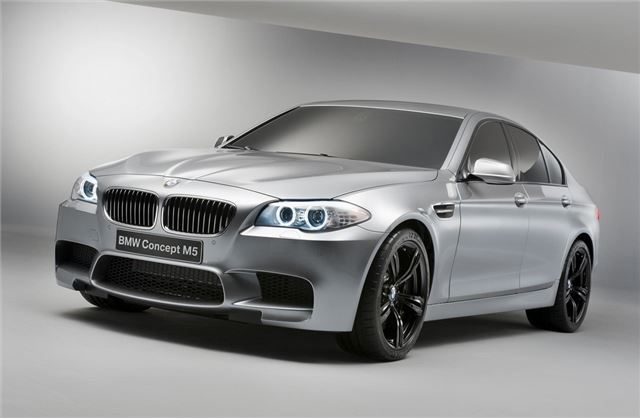 BMW has revealed the new M5, which is set to go on sale in November 2011 as a saloon with an estate following on soon after. It's officially called the Concept M5 at the moment, but is basically what the new M5 will look like. And the big news is that it will be powered by a twin-turbocharged V8 engine rather than the 5.0-litre V10 that's fitted in the current M5.
The move to a V8 engine won't mean a drop in power, the opposite in fact - the new model has 560bhp compared to the current 500bhp. But the change in engine should mean a considerable improvement in fuel economy and lower CO2 emissions too. The current M5 is only capable of 19.6mpg - and that's according to the official BMW figures - with CO2 emissions of 344g/km.
Being fitted with twin turbochargers should mean more low down torque, making the power of the new M5 more accessible in everyday driving. It will come with a new seven-speed automatic gearbox with two clutches to provide super-fast gear shifts and should be much smoother than the current Sequential Manual Gearbox (SMG) in normal driving while still featuring steering wheel mounted paddle shifts.
The Concept M5 will make its world debut at the Shanghai Motor Show at the end if April - an indication of how important China is to BMW. However, the production model will be unveiled at the Frankfurt Motor Show which takes place in September. Prices haven't been announced but it's expected to cost around £65,000.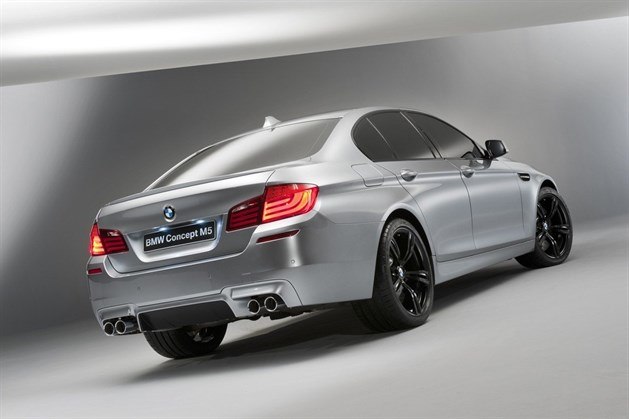 Comments