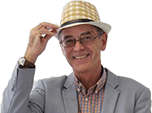 Volkswagen unveils XL1 concept car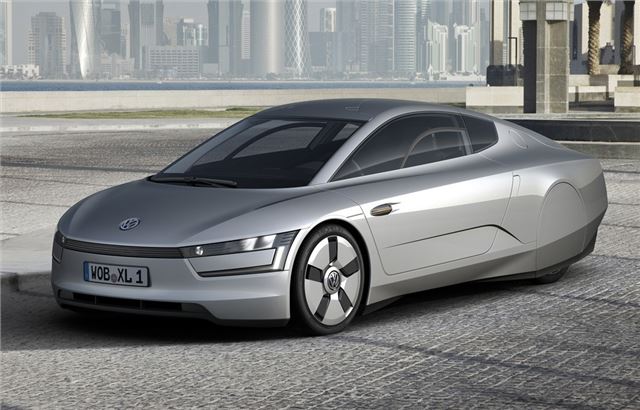 Volkswagen has unveiled the XL1 'Super Efficient Vehicle' (SEV) at the Qatar Motor Show. Pioneering construction techniques, an advanced plug-in hybrid drivetrain and innovative packaging all play a part in allowing the XL1 to return 313mpg on the combined cycle while emitting 24g/km of CO2.
Powering the XL1 is a compact 800cc TDI two-cylinder common rail diesel engine developing 48bhp. It's linked to an electric motor producing 27bhp, resulting in a total of 75bhp – a modest output yet more than enough when the low kerb weight (795 kg) of the vehicle is taken into account.
The TDI engine is linked to an electric motor and a seven-speed DSG gearbox with an automatic clutch mounted between each unit. The electric motor can either work independently of the TDI engine or in tandem when accelerating. In purely electric mode the XL1 can travel up to 35km before the diesel engine cuts in. Accelerating from rest to 62mph takes 11.9 seconds while the electronically limited top speed is 99 mph.
In both its styling and packaging the XL1 draws on lessons learned from the 1-Litre car (2002) and the L1 concept (2009). The XL1 has evolved to feature staggered seating with the driver and passenger placed next to each other in a body structure made from advanced new materials providing strength yet weighing just 230 kg.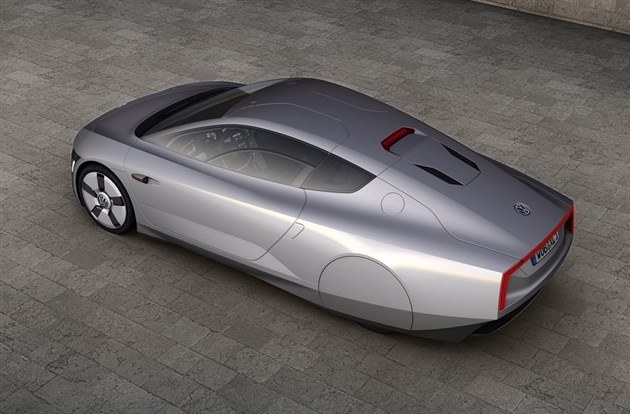 To make such weight savings possible, and yet viable for series production, Volkswagen developed and patented a new system for the manufacture of the Carbon Fibre Reinforced Polymer (CFRP) parts on the car called the Resin Transfer Moulding (RTM) process.
In total the XL1 weighs 795kg. In addition to the body structure, the weight is accounted for by the drivetrain (227kg), the running gear (153kg), the interior including a pair of bucket seats (80kg) and the electrical system (105kg). In total just 23.2 per cent of the car (184kg) is made out of either steel or iron.
Further savings are made through the extensive use of lightweight materials including magnesium (wheels), ceramics (brake discs) and aluminium (dampers, steering system, brake calipers).
The styling of the XL1 is borne out of functional requirements – easy access to the interior is granted via a pair of scissor doors that hinge on the A-pillar while the profile of the car has been honed in the wind tunnel, the result being a drag coefficient figure of just 0.186. The XL1's overall length (3970mm) and width (1682mm) are similar to those of a Volkswagen Polo, yet its height (1184mm) is more akin to that of a Lamborghini Gallardo Spyder.
Although the XL1 is still very much a concept, its unveiling marks the next step towards the birth of a new class of Super Efficient Vehicles, while the advent of a process such as RTM is a significant milestone.
Evolution of Volkswagen's Super Efficient Vehicle class: technical data
XL1 (2011)
L1 (2009)
1-Litre (2002)
Body
Construction method
CFRP monocoque and add-on parts
Aluminium and CFRP
Magnesium and carbon fibre
Dimensions:
length, mm
width, mm
height, mm
wheelbase, mm

3,888
1,665
1,156
2,224

3,813
1,200
1,143
n/a

3,470
1,250
1,000
2,205
Drive system
Type
Plug-in hybrid
Rear-wheel drive
Plug-in hybrid
Rear-wheel drive
Diesel
Rear-wheel drive
Internal combustion engine
TDI, two-cylinder
800 cc
35 kW / 48 PS, 120 Nm
TDI, two-cylinder
800 cc
39 PS, 100 Nm
Single cylinder
299 cc
8.5 PS, 18.4 Nm
Electric motor
20 kW / 27 PS, 100 Nm
10 kW / 14 PS
n/a
Gearbox
7-speed DSG
7-speed DSG
6-speed automated
Battery
Lithium-ion
Lithium-ion
n/a
Emissions class
Euro 6
Euro 6
n/a
Weight
Kerb weight
795 kg
380 kg
290 kg
Performance / fuel economy
Top speed, km/h
160 (electronically
limited)
160 (electronically limited)
n/a
0-100 km/h, secs
11.9
14.3
n/a
Fuel consumption,
l/100 km / mpg
(Ø NEDC)
0.9 / 313
1.38 / 189
0.99 / 285
CO2 emissions, g/km
(Ø NEDC)
24
36
n/a
Range: E-drive
35 km
n/a
n/a
Range: TDI + E-drive
approx. 550 km
(10 litre fuel tank)
670 km
(10 litre fuel tank)
650 km
(6.5 litre fuel tank)
Comments