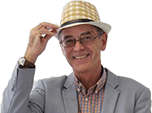 Pricing and specification details for the full Kia Sportage range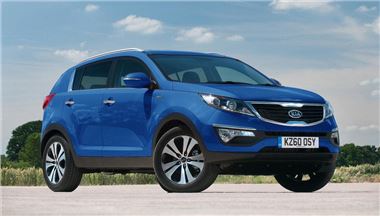 Kia has announced details for the full Sportage range.
So far buyers have only been able to buy the Sportage First Edition - a well equipped model with a 2.0-litre diesel engine. The full range will go on sale on 1 November.
The 16 models consist of three trim grades - badged 1, 2 and 3 in line with the rest of the Kia range, with all-wheel-drive (AWD) versions at the mid and high grade level given the familiar KX preface.
The line-up includes four engines, including the brand new1.6 litre direct-injection petrol unit with an OTR price of £16,645 and 1.7 litre turbodiesel unit starting at £18,145 OTR. Following the usual trim levels, '2' starts at £20,020 OTR and '3' starts at £21,595 OTR.
2.0 litre AWD models start at an OTR price of £20,800 with a top of the range 2.0 CRDi KX-3 Sat Nav AWD Automatic with an OTR price of £26,170. Flagship models are available with a fully integrated satellite navigation system, featuring a 7" full-map colour touchscreen integrated seamlessly into the central dash console providing access to a large selection of UK and European maps and Points-of-Interest.
Metallic or mica paint is an optional £435 including VAT. As with every new Kia, an industry pioneering seven year warranty comes as standard.
New Sportage Pricing
Derivative
OTR
1.6 GDi '1' 2WD
£16,645
1.7 CRDi '1' 2WD
£18,145
1.7 CRDi '2' 2WD
£20,020
2.0 KX-2 AWD
£20,800
2.0 CRDi KX-2 AWD
£22,320
1.7 CRDi '3' 2WD
£21,595
2.0 CRDi KX-3 Sat Nav AWD Auto
£26,170
*From 1 November 2010
See also: Kia Sportage Car-by-Car Breakdown review
Comments