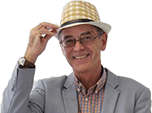 Vauxhall launches Ecoflex Corsavan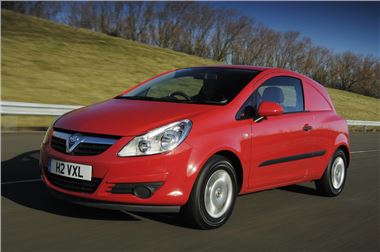 Vauxhall has brought fuel-saving Ecoflex technology to the Corsavan. The new Euro 5-compliant 1.3 CDTi (75PS) model is the first Vauxhall commercial vehicle to feature stop/start technology to achieve 70.6mpg - a near 8mpg, or more than 12 per cent improvement - on the combined cycle over the previous Euro 4 model.
Compared with the outgoing Euro 4, 1.3 CDTi (75PS) engine, the addition of Start/Stop technology and Euro 5 emissions compliance has brought a 14g/km reduction in CO2emissions, down to 105g. Torque will also increase by 20Nm to 190Nm. All Start/Stop vans are also fitted with a DPF (Diesel Particulate Filter), which traps harmful particulates.
The principle of Start/Stop is simple: instead of the engine idling at traffic lights or at a level crossing, the engine will automatically stop when the driver engages neutral and releases the clutch pedal. When the traffic lights turn green, the driver simply presses the clutch pedal to re-start the engine, engage first and move away. Naturally, the vehicle's ventilation, power steering and braking system performance are maintained while the engine is temporarily off.
Drivers who use their vans frequently in congested city streets, where the Corsavan's Start/Stop function will come into its own, will see the biggest gains in fuel consumption. With an official urban mpg figure of 58.9mpg, the Corsavan ecoFLEX 1.3 CDTi (75PS) Start/Stop is more than 18 per cent more economical than the outgoing Euro 4 van without the new technology.
But the package of improvements to Corsavan ecoFLEX's doesn't end there. To ensure Start/Stop is reliable during the vehicle's life, an enhanced starter motor is used, along with a high performance battery and Electric Power Management system, for efficient re-starts. An additional water pump keeps the cabin warm in cool weather during the stop phase, and owners have the ability to turn off Start/Stop completely via a dashboard button.
Corsavan ecoFLEX Start/Stop models add just £220 to the price of a current Euro 5 Corsavan ecoFLEX 1.3 CDTi (75PS).
Comments