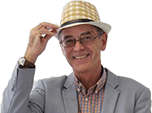 Revised Mazda 6 on sale early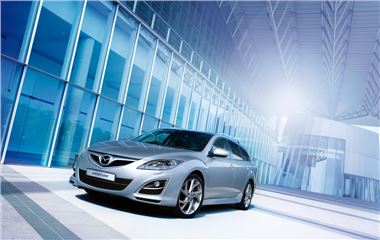 Mazda has brought forward the on-sale date of its updated 6 hatch and estate models from 1 April to mid-March due to strong demand from both retail and fleet customers.
Revisions for the facelifted 6 include more aggressive front styling and retuned suspension to give a better ride on bumpy roads. There are also changes to the engine line-up to reduce carbon dioxide emissions.
The engine range now includes a new 153bhp 2.0-litre petrol and an updated version of the 2.2 turbodiesel with power increased to 127bhp and torque up to 251lb.ft at 1800rpm. In its least powerful 127bhp form, the 2.2 turbodiesel produces 138g/km of CO2 emissions, down from the previous model's 147g/km.
Mazda has reduced the power of the more potent 2.2 turbodiesel to 177bhp but says the engine now has more torque and there are improvements in economy and carbon dioxide emissions. Another new addition is a five-speed automatic gearbox for the petrol-powered 2.0 Sport model.
The four trim levels of the previous Mazda 6 are retained, but all revised models come with Emergency Stop Signal that flashes the hazard warning lights during heavy braking. All TS models gain a rear spoiler, while TS2 versions have rear parking sensors and Hill Hold Assist, and Sport versions now have AFS headlights that swivel to help the driver see further round corners in the dark.
Prices for the revised Mazda 6 start at £16,990 and petrol models will be in showrooms in mid-March. However, the diesel versions of the revised 6 will not be on sale until early May.
Comments