Paris Motor Show 2016: Top 10 stars of the show
Paris Motor Show wasn't quite as big or as spectacular in 2016 as it has been in the past. There were some notable absences, including Ford, Mazda, Bentley and Rolls-Royce, while some manufacturers had much lower key stands than is typical, including Mercedes-Benz.
But, even so, there were some really interesting new cars on display, with the usual mix of mad concept cars, exotic performance machines and plenty of more mainstream, realistic cars. We've picked out our favourites across the whole gamut, with hatchbacks, SUVs, and some mad concepts for good measure.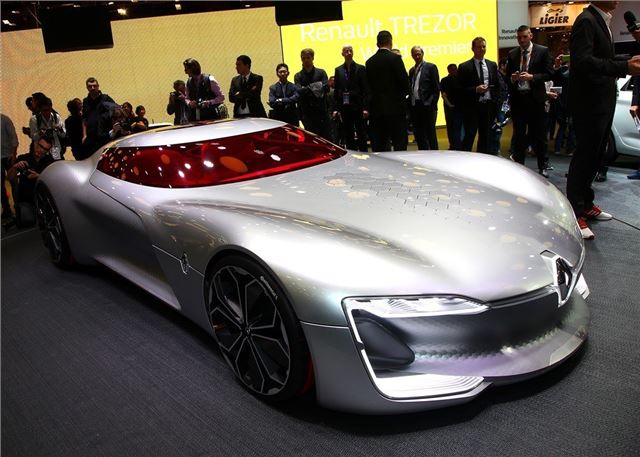 10


Renault Trezor
A motor show is never complete without a wacky concept. This one has made away with doors – instead the entire roof lifts up, which is probably handy since it's so wide that bay parking spaces would be a nightmare. Not that you'll ever see it on the road.
That said, there is scope for some off the design elements to make it into production cars in years to come, such as the wide rear lighting that stretches from one side of the car to the other. The Trezor also showcases future technology including autonomous driving and an electric drive system.
Comments