Paris Motor Show 2014: All-new Hyundai i20 revealed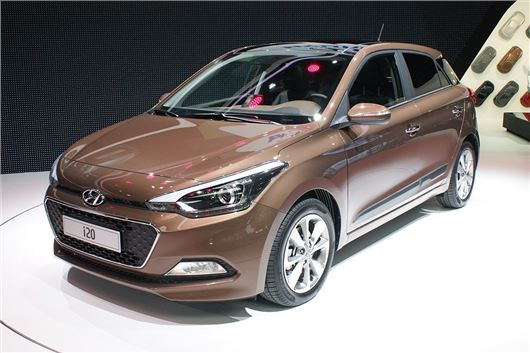 Published 02 October 2014
Hyundai has released details and specs for the new i20, which has been officially unveile at the Paris Motor Show. The new Hyundai i20 is bigger, with more head and leg room for front and rear passengers. It also features a new range of petrol and diesel engines.
On sale dates are to be confirmed, but should start in the first half of 2015. Expect pricing from around £10,000.
The Hyundai i20 is based on an all-new platform and the wheelbase has been extended by 45 millimetres to 2570mm; as a result, Hyundai is claiming the i20 will be a "genuine' five seater", with 978mm of headroom and 794mm of legroom in the back.
Boot capacity has also been increased, by 10 per cent, to 326 litres and this can be extended to 1042 litres by flattening the rear seats. Not only does this make the i20 more practical, but it also means it packs more luggage space than its chief rival, the Ford Fiesta.
The cabin of the i20 has been completely redesigned, with a new dashboard and centre console. The front passengers get larger cup holders and 1.5 litre bottle holders in the doors, while the lid of the centre console is cushioned, allowing it to double up as an arm rest. In the back, there are 1.0 litre bottle holders in the doors and the cabin is finished in soft-touch fabrics.
The upholstery will be available in two materials - cloth and leather – and the dashboard and seats will be colour-coordinated. The cloth seats can be specified in four colours: Comfort Grey, Elegant Beige, Cappuccino and Blue Grey, while the leather seats are black, featuring distinctive colour stitching.
Hyundai tell us the i20 has undergone extensive noise and vibration testing, which means it should be a lot more comfortable than the outgoing model, and there will be a large options list to improve the cabin further, with heated steering wheel, sat nav and a panoramic sunroof.
In UK cars, power will come from a new range of petrol and diesel engines, with the former available as a 1.25-litre four-cylinder with 75PS or 84PS. The all-aluminium engines will produce 122Nm or torque from 4000rpm and be mated to a five-speed manual gearbox. A 1.4-litre petrol will also be available with 100PS and 134Nm of torque, along with a six-speed manual or four-speed automatic.
The diesel range will start with a 1.1-litre unit, with 75PS and 180Nm of torque, while the more powerful 1.4-litre diesel will provide 90PS and 240Nm of torque. Both engine will be fitted to a six-speed manual 'box. Hyundai hasn't released any details about emissions or fuel economy for its new engines, but expect the diesels to emit less than 100g/km of CO2. 
As well as a smoother ride, with new suspension and dampers, Hyundai says the new i20 is a lot safer, with a stronger chassis and bodyshell. Every model will be fitted with electronic stability control (ESC), along with Hyundai's emergency stop signal (ESS) system, which activates the hazard warning lights if a driver suddenly brakes heavily, warning drivers of following vehicles of the car's rapid deceleration. Hill start assist will also be a standard feature, along with automatic seatbelt reminders for all occupants.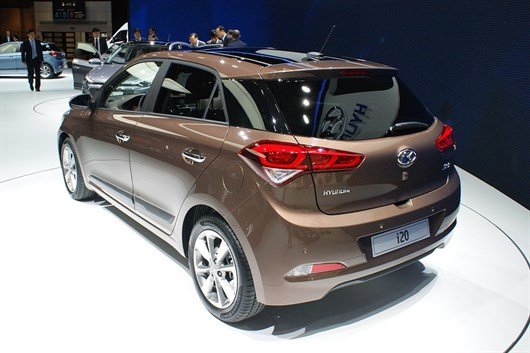 Comments
Author

Dan Powell
Latest