Gallery: Unique heritage-inspired Toyota GT86 models
Toyota will hit this year's Goodwood Festival of Speed with a fleet of six very special GT86 models, each sporting a one-off livery in homage to the company's racing heritage.
Better still, each car will be available for public drives at the FoS Moving Motor Show – yes, you could have a go in one of these at Goodwood. Click through the gallery to see them all in detail, starting with the historic racer that each was inspired by.
Click here for our review of the Toyota GT86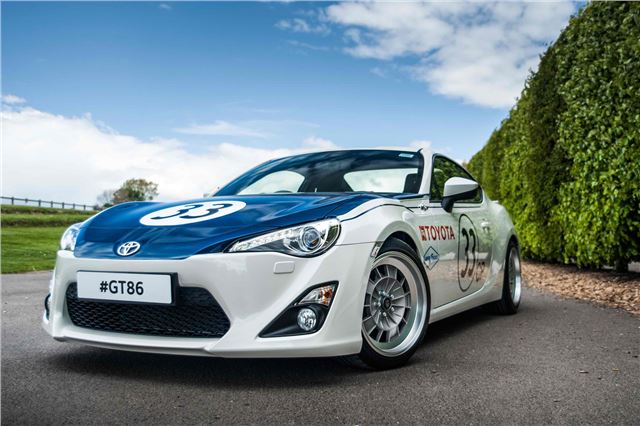 6


Toyota GT86 Shelby 2000GT Livery
This particular GT86 isn't quite worth a seven-figure sum and it's actually the most discreet of all six GT86 specials - but it's a faithful recreation nonetheless. The wheels especially are lovely, created by specialist Rota of the Philippines - albeit without the original's blue three-spoke hubs 
Comments