Geneva Motor Show 2015: Top 10 concept cars
Car designers can do some amazing things when they're left to create without the shackles of production costs, class conformity and safety legislation. That's what makes concept cars so exciting.
The 2015 Geneva show was full of brilliant concepts, so here are our ten favourites.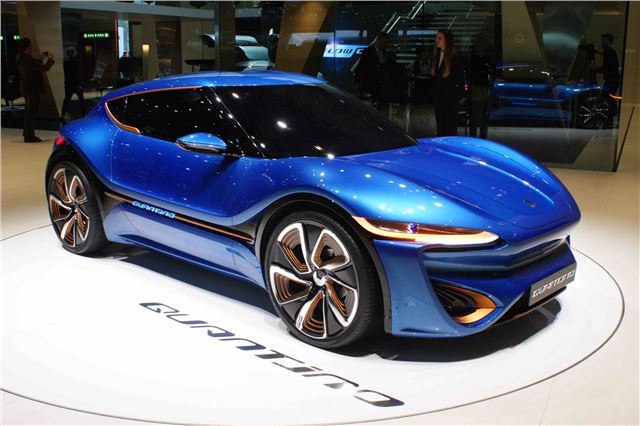 6


NanoFlowcell Quantino
Nobody really knows who NanoFlowcell is, but that doesn't mean its technology should be dismissed – especially when we tell you that the Quantino runs on seawater, can hit 124mph and has a 620-mile range. As All Saints once sang, take me to your beach. 
This four-seat concept uses two tanks of salt solution, one positively charged, the other negatively, to create a current for four electric motors with a total 140PS output. Sadly, it's not as easy as driving to the coast for a fill-up because, in fact, although salt water does theoretically work in the Quantino, the car runs on charged ionic liquids, and they're not available at the local BP garage. Yet. 
Comments