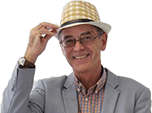 Geneva Motor Show 2015: Top 10 British cars
There's nothing wrong with a bit of patriotism - and the Geneva Motor Show gave us plenty of cause to celebrate the car industry of the UK. We've looked at some of the best of British to appear at show - click through the gallery below to see out picks. 
4


Aston Martin DBX
With crossovers the vogue body style in 2015, Aston Martin took a different approach with the DBX, crafting a risky GT – risky on account of being oddly proportioned and, for an Aston, positively sat on stilts. This is what Aston says high-end family cars will look like eventually, and to give the car proper concept status, it's got an electric motor in each wheel, and dims the glass when it's sunny. Transition lenses just got cool. Actually, not they didn't. 
Comments