Geneva Motor Show 2014: Top 10 oddities
Motor shows wouldn't be the same without weird and wacky concept cars or oddball tuning companies – but these tend to get less attention than the more mainstream machines on display. So we took the time to seek out some of the most curious cars at the Geneva Motor Show. Here's our top 10.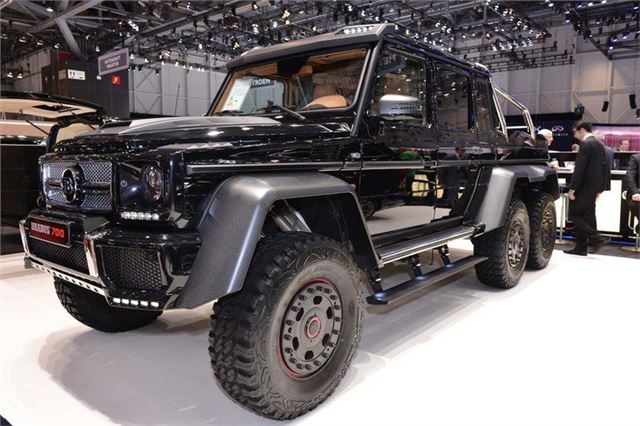 6


Brabus B63 6x6
If you're a wealthy oligarch or an Arabian oil merchant then a 4x4 probably isn't enough – so you can buy a Mercedes-Benz G-Wagen 6x6 instead. And if that still isn't enough to satisfy your desire for excess, why not get a Brabus tuned version with 700PS.
Comments