Top ten: Performance cars from the Geneva Motor Show
Motor shows are always prime turf to spot some incredible cars. All the supercar and sports car manufacturers bring their greatest new cars and show them off in all their glory. Here we pick out the ten most important performance cars from the 2013 Geneva Motor Show.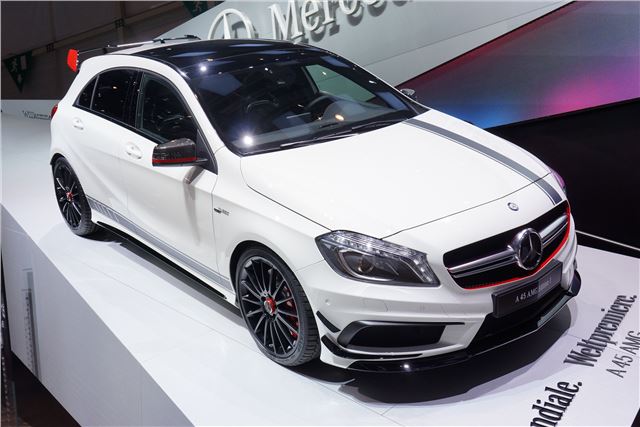 8


Mercedes-Benz A45 AMG
It may cost £36,000 – steep for a hot hatch - but the A45 AMG certainly has the right performance credentials with a 2.0-litre turbocharged engine that produces 360PS – more than any other production four-cylinder 2.0-litre engine. All that power is reined in by a four-wheel drive system and a seven-speed dual-clutch gearbox.
Find out more about the A45 AMG by clicking here. 
Comments