Top ten: Performance cars from the Geneva Motor Show
Motor shows are always prime turf to spot some incredible cars. All the supercar and sports car manufacturers bring their greatest new cars and show them off in all their glory. Here we pick out the ten most important performance cars from the 2013 Geneva Motor Show.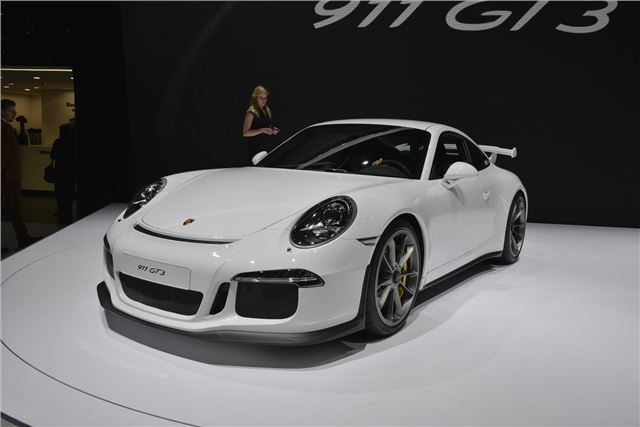 5


Porsche 911 GT3
The 911 celebrates its 50th birthday this year and to coincide with that anniversary Porsche is launching the new 911 GT3, the lighter, more track focussed version of the 911. Its powered by a 3.8-litre flat six engine producing 475PS. It's priced at £100,540.
Read more about the 911 GT3 by clicking here. 
Comments