Top ten: Performance cars from the Geneva Motor Show
Motor shows are always prime turf to spot some incredible cars. All the supercar and sports car manufacturers bring their greatest new cars and show them off in all their glory. Here we pick out the ten most important performance cars from the 2013 Geneva Motor Show.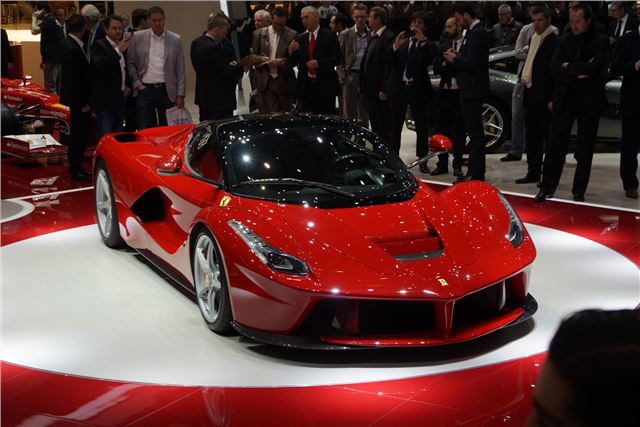 2


Ferrari LaFerrari
Ferrari kept tight-lipped about its new model until the actual motor show. The oddly named LaFerrari has a hybrid powertrain consisting of a V12 engine and an electric motor, which produce a combined output of 963PS. As you'd expect, performance is impressive – 0-62mph takes less than three seconds.
Most of the limited 499 model production run has been sold, despite a price tag of more than £1m. Read more about the LaFerrari here.
Comments