Top ten: Performance cars from the Geneva Motor Show
Motor shows are always prime turf to spot some incredible cars. All the supercar and sports car manufacturers bring their greatest new cars and show them off in all their glory. Here we pick out the ten most important performance cars from the 2013 Geneva Motor Show.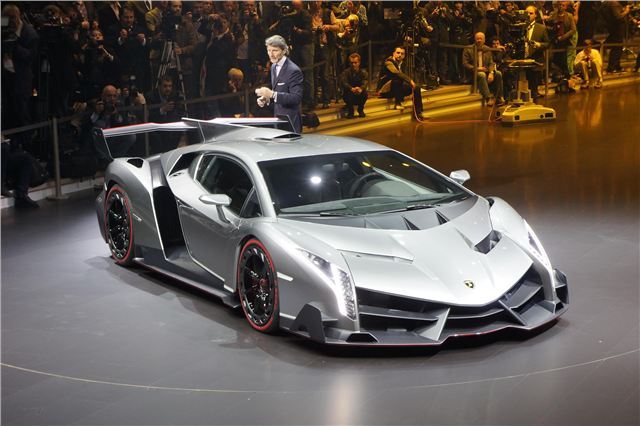 1


Lamborghini Veneno
The Veneno - in Lamborghini tradition the name comes from a fighting bull - created the biggest stir at the show. With its Batmobile looks you'd be forgiven for thinking it's a concept but it's actually a production car. We say production, just three will be built and this car is being kept by Lamborghini. And the cost? A mere 3 million euros. 
Read more about the Lamborghini Veneno here. 
Comments