Gallery: 50 of the best from Geneva 2013
The range of cars on display at the 2013 Geneva Motor Show was broad, to say the least. There was everything from crazy concepts to run-of-the-mill estates, along with plenty of crossovers and supercars. We've picked out 50 highlights for this gallery.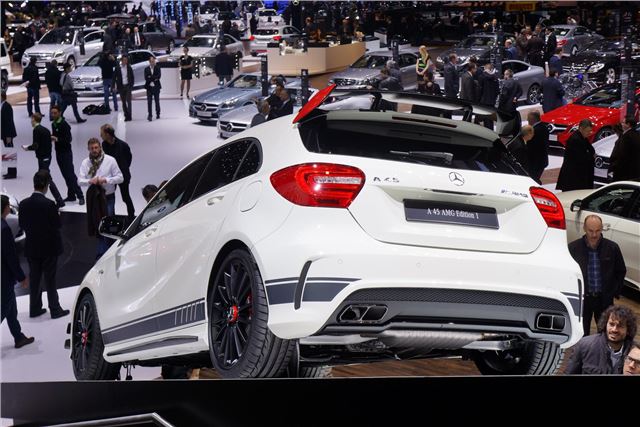 29


Mercedes-Benz A45 AMG
The A45 AMG has the world's most powerful 2.0-litre four-cylinder engine under the bonnet, along with an all-wheel drive system to keep it on the road. With a hefty 360PS and a top-speed limited to 155mph, it's a genuine performance car. 
Click here for more on the A45 AMG
Comments