HJ's Top Ten at cars at the Frankfurt Motor Show
HJ picks a top ten from the Frankfurt Motor Show, some of which aren't necessarily obvious and won't be everyone's choice. Click through the gallery below to see the cars.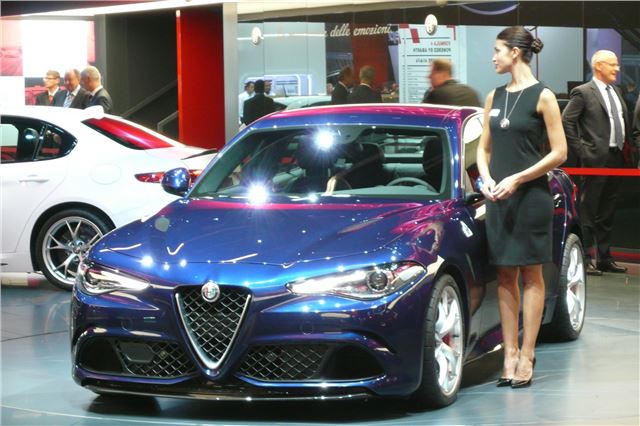 6


Alfa Romeo Giulia Quadrifoglio
The headline figures for the Quadrifoglio twin turbo V6 are 510PS, same as the Mercedes AMG GT and C-Class AMG, and a 0-60 of 3.7 seconds. Huge carbo-ceramic brakes mean it should stop as well too, so expect some blistering circuit times for this BMW M3 competitor.
Comments