HJ's Top Ten at cars at the Frankfurt Motor Show
HJ picks a top ten from the Frankfurt Motor Show, some of which aren't necessarily obvious and won't be everyone's choice. Click through the gallery below to see the cars.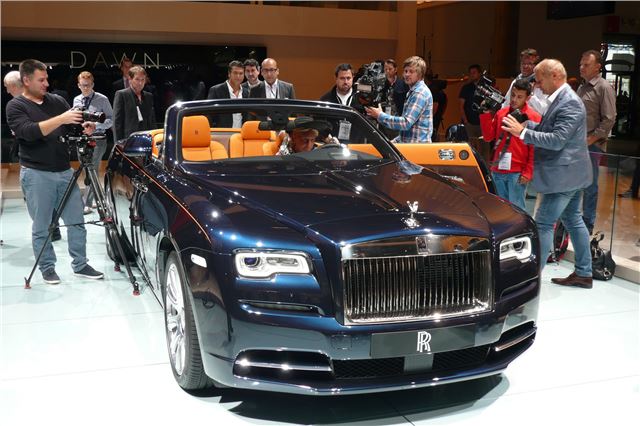 3


Rolls Royce Dawn 
The first genuinely good-looking Rolls Royce since BMW took over. This is a lovely full-four seater convertible or 'drop head coupe' in posh. A 6.6 litre V12 with 570PS and 780Nm torque wafts it to 60 in 4.7 seconds, but you'll be taxed on emissions of 330g/km. And don't expect better than high teens mpg.
Comments