Frankfurt Motor Show 2015: Top 10 concept cars
Motor shows are often about the concept cars - a chance for us to see the weird and wonderful that's about to come. Or at least the weird and wonderful that manufacturers hope is about to come. When car designers are let loose, good things can happen. 
So, enjoy these ten glorious concept cars while they're new, because by the time the realities of safety legislaton and cost restriction do their work, they'll be but a pale shadow of what they were. Or dead.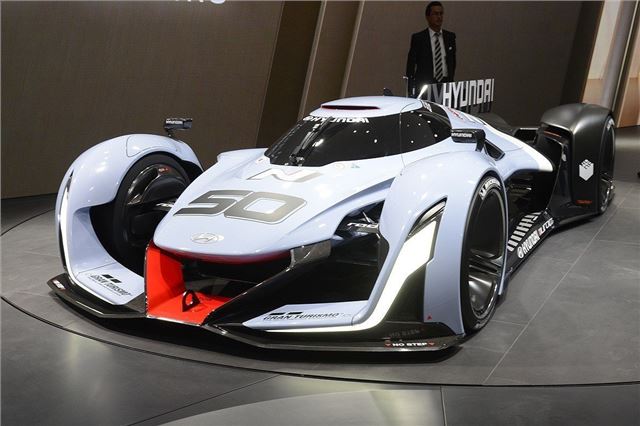 8


Hyundai N 2025 Vision
A tie-in with PlayStation's Gran Turismo racing game series, the hydrogen powered Hyundai N 2025 Vision is the Korean company's rendition of next decade's racing car. Gamers will get to try the 884PS open wheeler virtually in Gran Turismo, but back in real life the car also signals the start of Hyundai's N Division, an in-house high-performance specialist that will soon start knocking out quicker versions of the i30 and such like. 
Comments