Frankfurt Motor Show 2015: Top 10 concept cars
Motor shows are often about the concept cars - a chance for us to see the weird and wonderful that's about to come. Or at least the weird and wonderful that manufacturers hope is about to come. When car designers are let loose, good things can happen. 
So, enjoy these ten glorious concept cars while they're new, because by the time the realities of safety legislaton and cost restriction do their work, they'll be but a pale shadow of what they were. Or dead.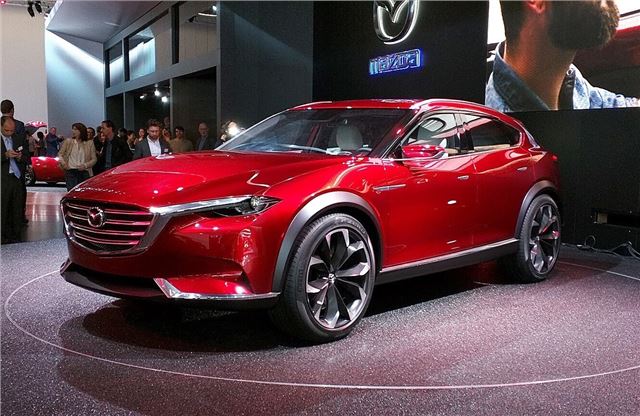 5


Mazda Koeru
With slanty-backed SUV-coupe crossovers far less offensive than they were when BMW invented them, it's now time for mainstream manufacturers to have a go. The Koeru is Mazda's attempt and it will eventually become a production crossover sitting between the CX-3 and CX-5 in size and price. What it could be called is anyone's guess…
Comments