Frankfurt Motor Show 2015: Top 10 concept cars
Motor shows are often about the concept cars - a chance for us to see the weird and wonderful that's about to come. Or at least the weird and wonderful that manufacturers hope is about to come. When car designers are let loose, good things can happen. 
So, enjoy these ten glorious concept cars while they're new, because by the time the realities of safety legislaton and cost restriction do their work, they'll be but a pale shadow of what they were. Or dead.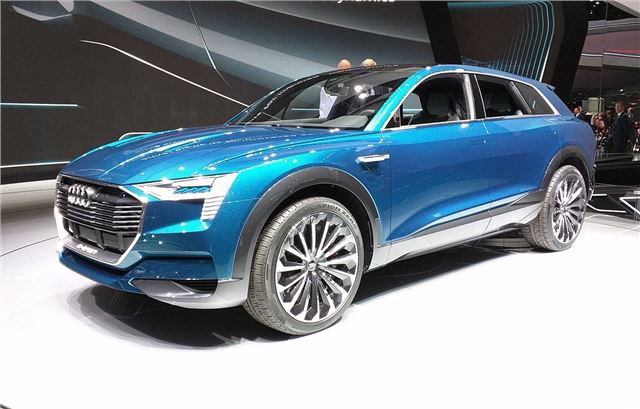 4


Audi e-tron Quattro
Ostensibly a way of showing off the fact that an Audi electric SUV will soon have a 300-mile plus range, the e-tron Quattro is actually very close to the production Q6. Due in 2018, the Q6 will compete with the BMW X6 and Mercedes-Benz GLE plus it's very likely to come with this hybrid system from the kick-off. That means three electric motors, four-wheel drive, the aforementioned range and outstanding acceleration. 
Comments